New comedy drama Rain Dogs starring West Country screen talent Daisy May Cooper began BBC One on 4 April, after filming almost entirely in Bristol last year.
Rain Dogs is made by award-winning production company Sid Gentle Films (Killing Eve) from its new development and production arm, Sid Wild, based at The Bottle Yard Studios. It was filmed at the Studios and on location across the city, assisted by our Film Office team.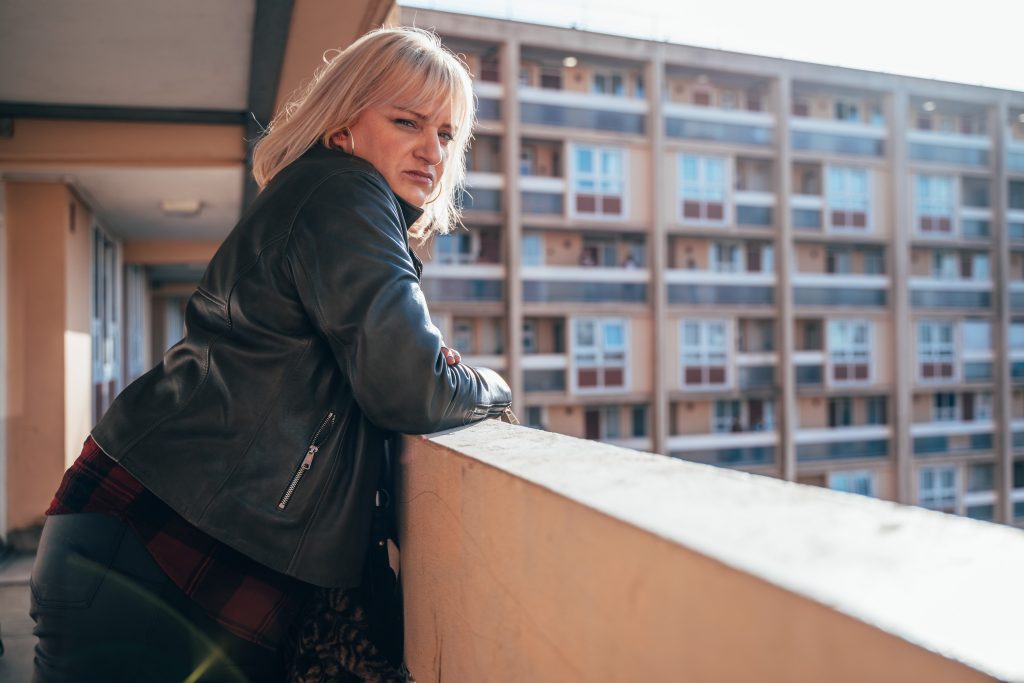 Making Rain Dogs in Bristol has been a great experience – it's an incredibly film friendly city, it felt like everyone really wanted us to be here. We were lucky to have a brilliant, talented and hard-working crew, around 70% of whom were based in Bristol and the West. The Film Office were accommodating and very helpful and The Bottle Yard Studios were a fantastic partner. The shoot had 78 locations in total, which is an extraordinary amount. We did just two days in London, everything else was filmed in Bristol and the South West. It was an exciting place to film and we are looking forward to making many more shows here.

Producer Ciara McIlvenny, Sid Wild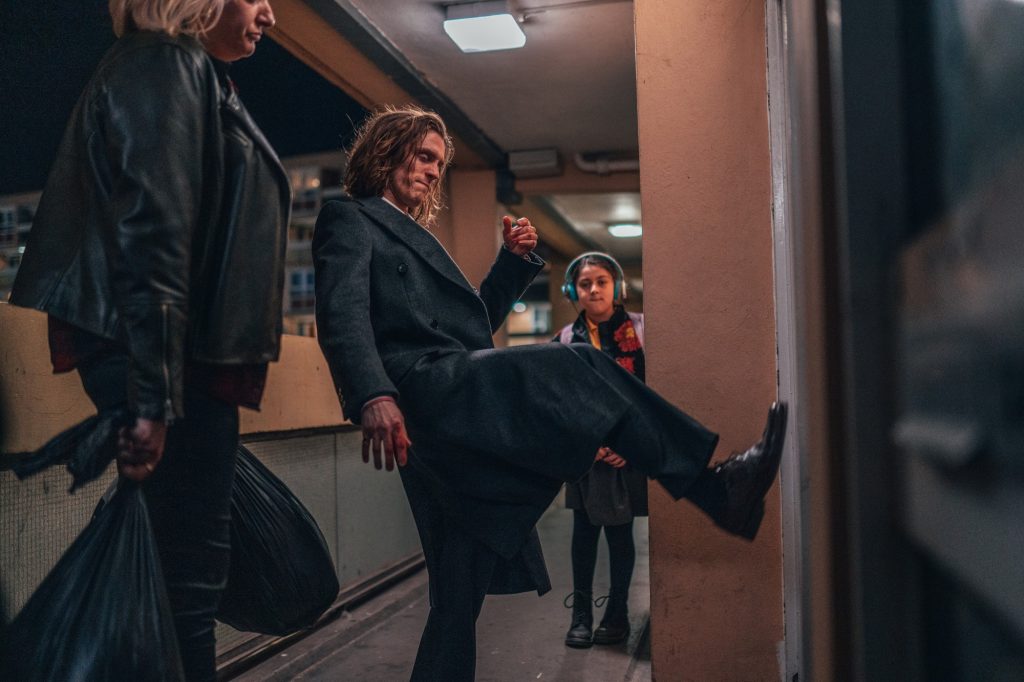 Bristol continues to punch well above its weight as a filming destination for High End TV drama. The fact that a company of Sid Gentle's calibre established their first out-of-London arm in Bristol is a ringing endorsement for the filming infrastructure the city offers, supported by our Film Office and Bottle Yard teams. The release of Rain Dogs, the first title made under the Sid Wild arm, on HBO and the BBC marks yet another primetime drama made in Bristol and enjoyed the world over.

Senior Film Manager Laura Aviles, Bristol City Council
Our team supported the shoot at a wide range of Bristol locations which doubled for London, where much of the storyline is set. A high rise flat in Kingsdown's Armada House was the setting for lead character Costello Jones's home, whilst the balconies of Redcliffe's Waring House and Freeling House, Redcliffe Hill Underpass and nearby shops and streets provide the backdrop for her neighbourhood.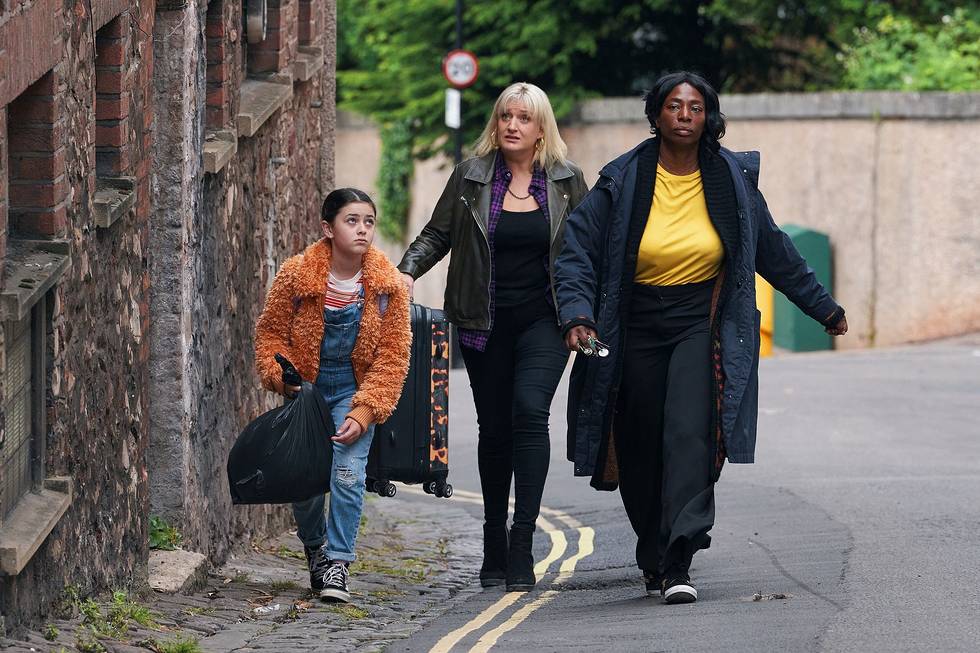 Other Bristol spots to look out for include Bristol Museum's Art Galleries, Frog Lane, Denmark Street, Queen's Square and Berkeley Square. Shirehampton's Hermitage Close doubles as a London estate, and a private property on Clifton's Apsley Road was used for Selby's mother Allegra's house. Look out for foodbank scenes shot on St Michael's Hill, and Emmaus House on Clifton Hill which provided the location for a women's refuge centre. In St Pauls, filming took place on Portland Square and loft apartments on nearby Wilder Street were the location for the home of ailing artist Lenny (played by Adrian Edmondson). Popular Corn Street eatery The Ox was used for restaurant scenes. Further afield, filming took place in Weston Super Mare, Shepton Mallet Prison and Bruton House in Wrington. Production headquarters were based at The Bottle Yard Studios, where sets for a Peep Show and apartment interiors were built.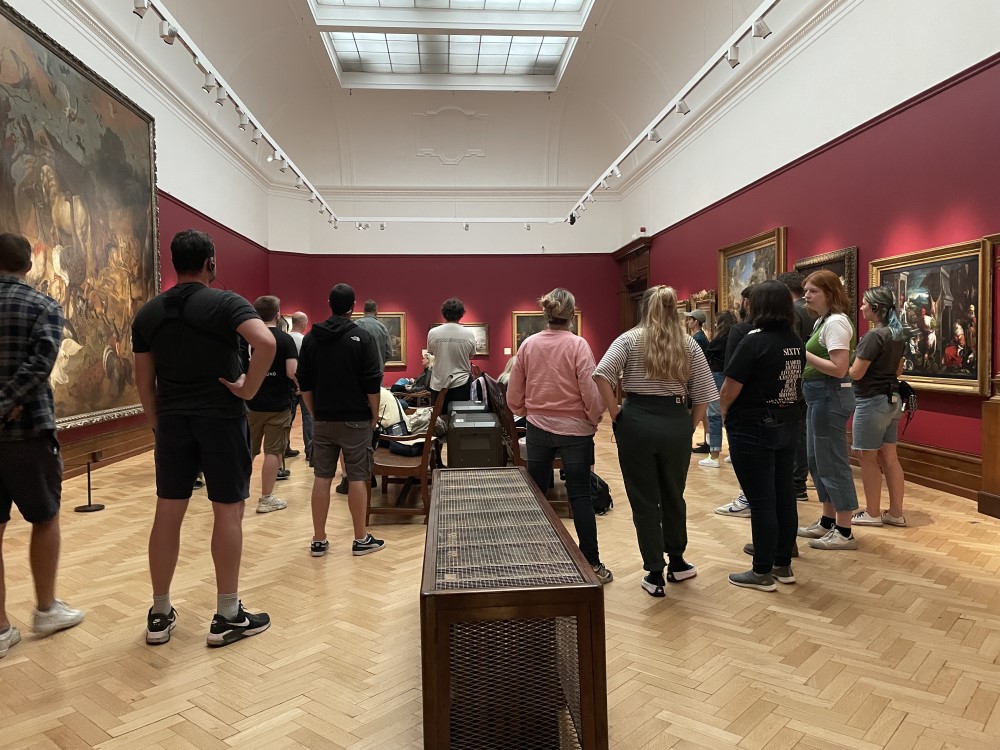 Rain Dogs stars Daisy May Cooper (This Country, Am I Being Unreasonable), Jack Farthing (Spencer, The Lost Daughter), Ronkẹ Adékoluẹjo (Alex Rider, Chevalier), Adrian Edmondson (A Spy Among Friends, The Trick) and Fleur Tashjian in her debut role.
The eight-part series chronicles the life of Costello Jones (Daisy May Cooper), a devoted mother who wants more for her young daughter, Iris (Fleur Tashjian). As she hustles to survive, Costello leans on Selby (Jack Farthing), Iris' pseudo father (and Costello's pseudo soulmate), and Gloria (Ronkẹ Adékoluẹjo), the duo's loyal yet chaotic godmother/best friend. Together they form a makeshift swaggerous family bound by a complex but deep-rooted love and defiance towards a system built against them.
Rain Dogs launched in the US on HBO in March 2023, and was described by Rolling Stone magazine as "fascinating, poignant, and at times darkly funny."
All episodes of Rain Dogs are now available as a box set on BBCiPlayer.