First look images have been released for Truelove, Channel 4's upcoming, which filmed extensively in Bristol with assistance from our Film Office team.
Production headquarters for the 'thriller with a twist' was based at The Bottle Yard Studios, whilst filming took place on location in Bristol and the wider South West region.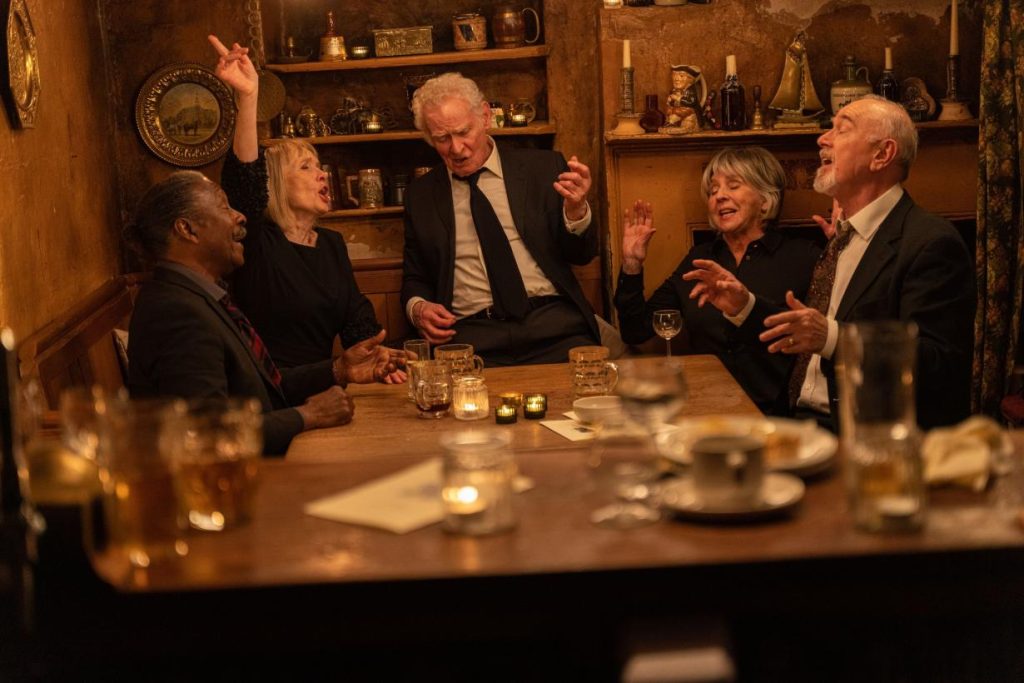 Produced by Clerkenwell Films, the team behind BAFTA award-winning series The End of the F***ing World, the drama is written by Iain Weatherby (Humans) and co-created with Charlie Covell (The End of the F***ing World) and will be coming to Channel 4 early next year.
The images feature Lindsay Duncan (Birdman, About Time) as Phil, an ex-police chief enjoying a comfortable if boring retirement, and Clarke Peters (The Wire, Da 5 Bloods) as Ken, a divorcee and ex-special forces vet who feels similarly at sea. Phil and Ken were teenage sweethearts and despite life having moved on, they have never quite managed to forget each other.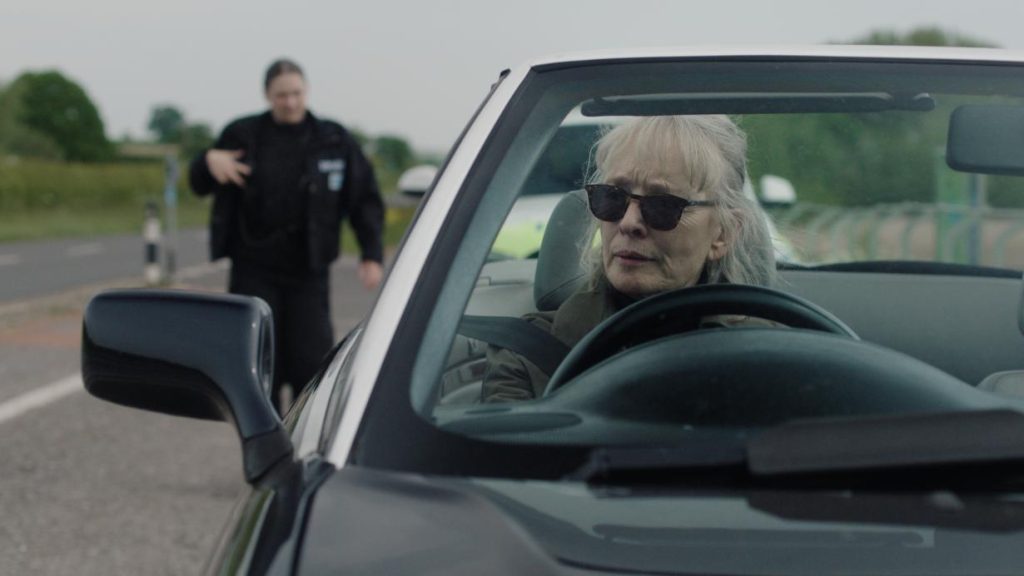 The images also feature fellow friends Sue Johnston (The Royle Family) as Marion, Karl Johnson (Mum) as Tom, Peter Egan (Downton Abbey) as David and Kiran Sonia Sawar (Murdered by My Father) as Ayesha, a young police officer who senses there is more to these friends than meets the eye. Further cast also includes Phil Davis (Trying) as Nigel and Fiona Button (The Split) as Kate.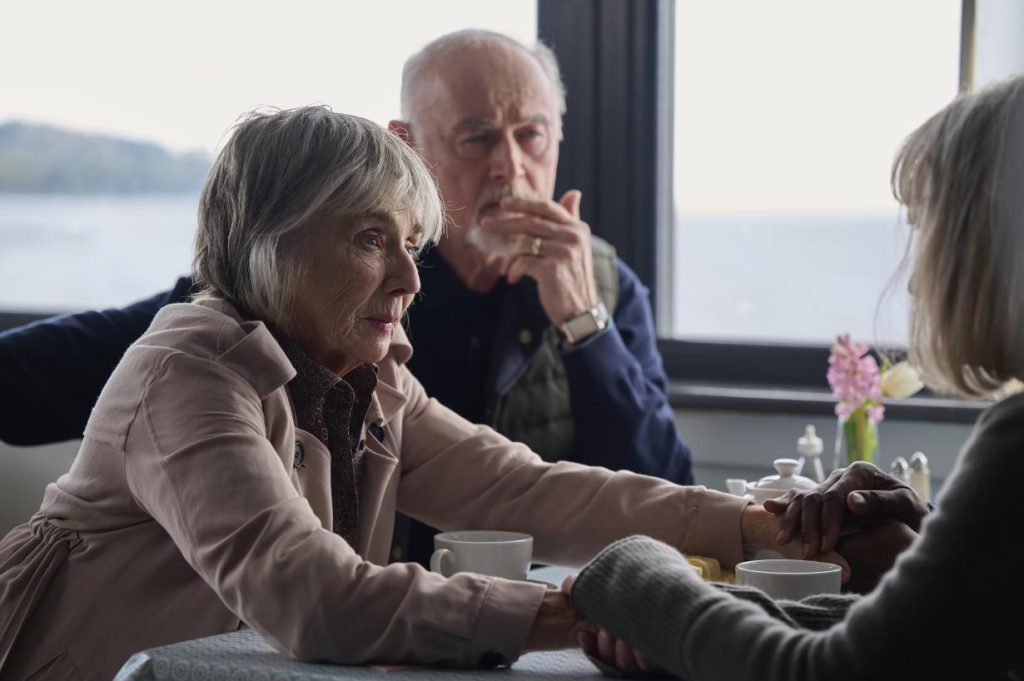 With a core cast in their 70s, Truelove breaks the rules for older characters on screen, flipping ageist tropes on their head in a series which promises thrilling twists and turns, irreverent humour and passionate romance. This gang of old friends make a drunken pact: rather than let each other suffer a slow and dreadful decline, they will step in and engineer a dignified death. In short, they will help each other die when the time is right. Because that, they all agree, is a sign of Truelove. But what starts out as a fanciful idea soon morphs into a shocking reality…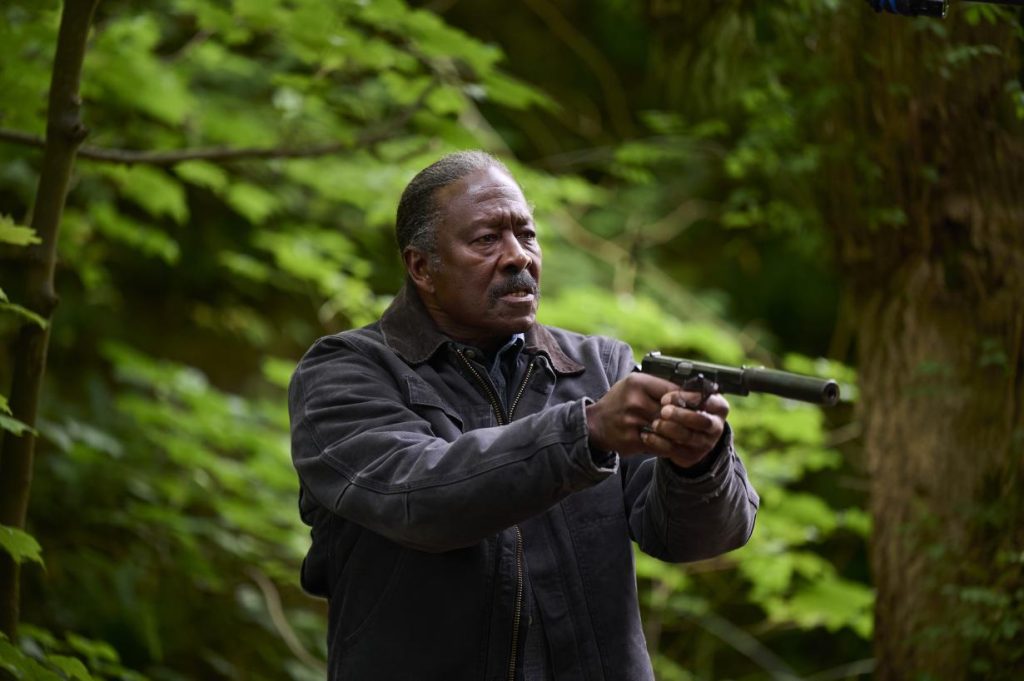 Truelove wrestles with the knottiest of ethical questions out there – is it ever right to help end a life? It's also a love story, as a long-extinguished romantic flame is rekindled between two people who missed out on each other when they were younger, offering them a second chance to experience the love of their lives before time runs out.
Truelove is produced by Clerkenwell Films for Channel 4 and has been commissioned by Channel 4's Head of Drama, Caroline Hollick and Commissioning Editor, Rebecca Holdsworth. Executive producers at Clerkenwell Films are Emily Harrison, Andy Baker, Petra Fried and Charlie Langdell. Charlie Covell and Iain Weatherby also executive produce. Chloë Wicks (The Flatshare, On the Edge: Cradled) and Carl Tibbetts (The Tunnel, Black Mirror) direct and Alex Walsh-Taylor (Cheaters, Lovesick) is producer. BBC Studios, which wholly owns Clerkenwell Films, is distributing the series internationally.
All images courtesy Channel 4.