We are pleased to announce the latest annual Bristol Film Office figures, which show that film and TV production was worth an estimated £20.1 million to Bristol's economy in the 2022-23 financial year. The figures show that production levels have held strong in the city since the previous 12 months (2021-22) when the economic impact of the sector was valued at £20.8 million, the highest figure in a decade.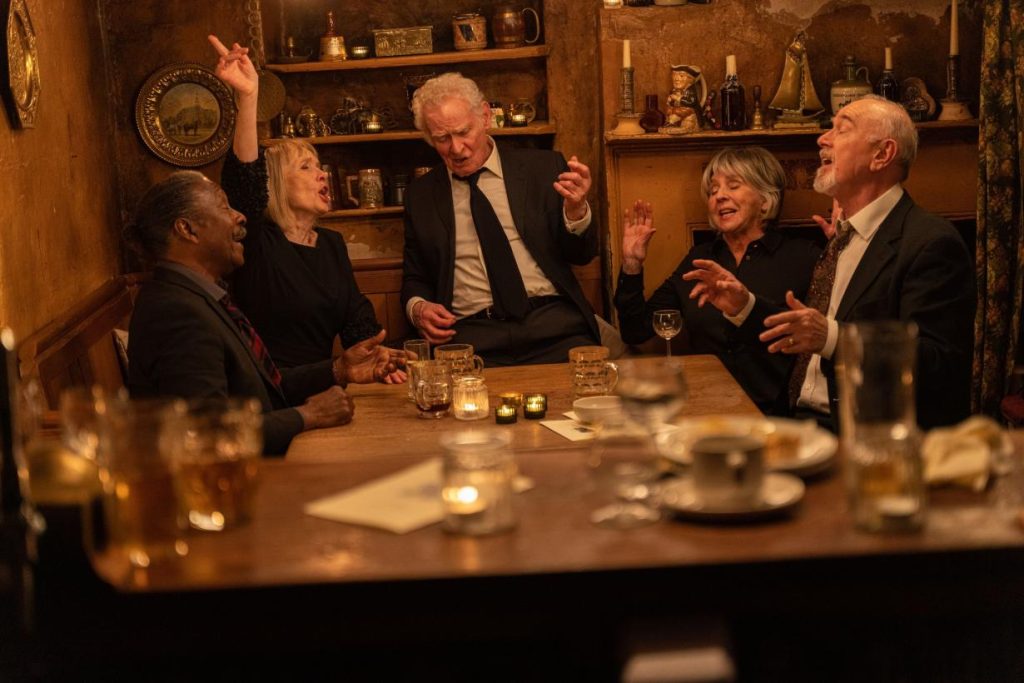 £20,134,750 inward investment was generated in 2022-23 by 220 recorded productions. 838 filming days took place on location assisted by the Film Office or at The Bottle Yard Studios. 502 licenses were issued by Bristol Film Office, permitting filming to take place on Council-owned streets, properties and green spaces.
Last night (4th October), key figures from Bristol's film and TV production sector gathered to mark the 20th anniversary of Bristol Film Office, which was founded in 2003 by Bristol City Council to "attract, assist and provide business development opportunities for the moving image industry for the benefit of the city's economy".
Over the past 20 years, Bristol Film Office and its partners The Bottle Yard Studios have assisted TV & film production worth an estimated £322 million to Bristol's economy. Its operations have generated more than £2.1 million income for Bristol City Council through filming permits and charges.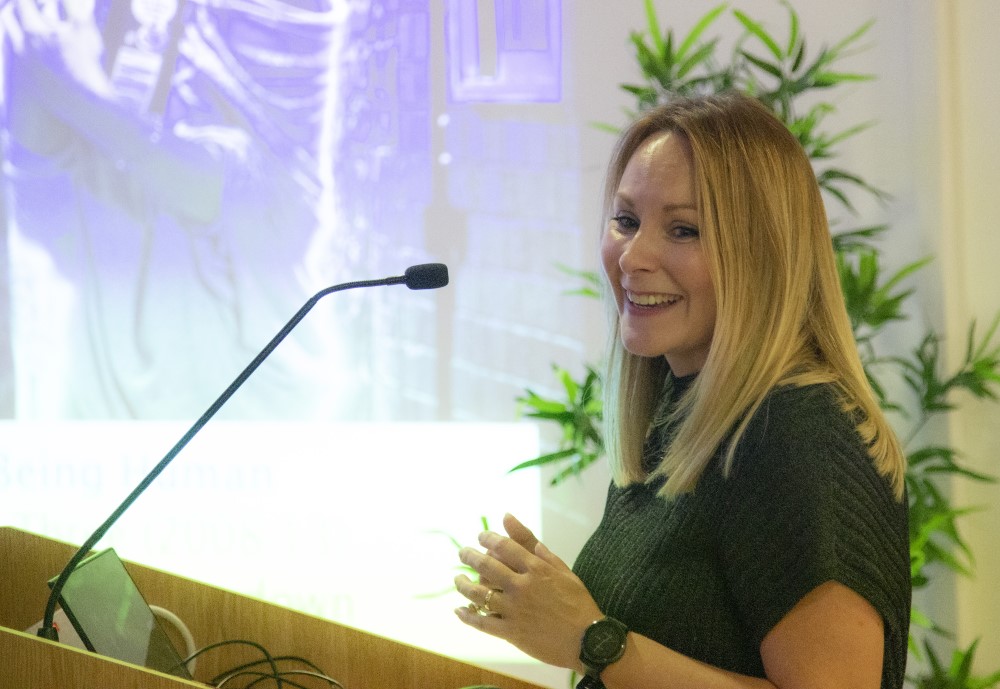 We are proud that Bristol is home to the largest studio hub for film and TV production in the West of England, the heart of a sector worth over £320 million to our local economy since 2003. Our city is one of the most competitive filming cities outside of London.

Over the past 20 years Bristol Film Office has played a vital role in attracting and assisting high levels of filming on location in Bristol, generating over £2.1 million of income for the council. The latest annual figures demonstrate the continued value of the film and TV industry for our city, and the ongoing success of our filming facilitation services.

We were proud to secure £12 million for TBY2's expansion, strengthening our solar-powered Hollywood in Hengrove, delivering 1,000 new jobs by 2032.

Councillor Craig Cheney, Deputy Mayor and Cabinet member for Finance, Governance and Performance
Produced annually, Bristol Film Office's economic impact figures are compiled using data from film and TV productions active throughout the reporting period on location in the city with Film Office assistance and at the Council-owned Bottle Yard Studios. They are calculated using national average production spend figures compiled by Creative England with contribution from all national Film Offices' data.
'Production spend per day' figures take into consideration how much an average production of a particular genre/budget will spend on everything from local caterers, security and taxi firms, hotels, restaurants and coffee shops. Figures vary for different types of production and are used as a benchmark across the UK film and TV industry to help estimate the impact of film and TV production on local economies.
It's fantastic that inward investment generated by film and TV production held strong in Bristol at over £20 million last year, a similar value to 2021-22 which included the post-pandemic surge in filming. This is proof that Bristol is maintaining its competitive edge as a leading UK filming city, thanks to services provided by Bristol Film Office, expanded facilities at The Bottle Yard and our skilled local crew.

As we mark 20 years of Bristol Film Office, it's clear that the impact this service has had over two decades is incredibly far reaching for such a small team. From its early days assisting shows like Teachers and Skins, it has provided a bespoke service to productions that has been reliable and consistent whilst the city's filming infrastructure has grown, through the creation of The Bottle Yard Studios to its expansion last year.

Not only has Bristol Film Office facilitated filming worth more than £320 million to Bristol over two decades, it also played a central role to Bristol gaining UNESCO City of Film status in 2017. It rose to the challenge of supporting safe filming on the streets during the pandemic and has worked over and above to accommodate the higher numbers of crews we've welcomed into the city ever since. Its work is vital in attracting productions to Bristol, to spend money in our economy and create work for local crew, companies and facilities.

I'm hugely proud of all that Bristol Film Office has achieved so far, and the team's ongoing drive to grow Bristol's profile even further, as the best UK filming city outside London.

Senior Film Manager Laura Aviles, Bristol City Council
Around 100 people attended Bristol Film Office's 20th Anniversary event at MShed on 4th October, where Bristolian actor and BBC Bristol Radio Presenter Joe Sims (Ruby Speaking, Broadchurch) presented a special 'Filming in Bristol' quiz night to mark the occasion. Guests included local crew, Location Managers and Line Producers; production company representatives from Sid Gentle, Mammoth Screen, Eleventh Hour, Moonage Pictures, 42, Blak Wave and Happy Hour Productions; venues that frequently host filming, including University of Bristol, UWE Bristol, Arnos Vale Cemetery and Clifton Suspension Bridge; and representatives from Council departments that Bristol Film Office liaises with to arrange filming logistics for productions, including Highways, Parking Services, Parks and Estates.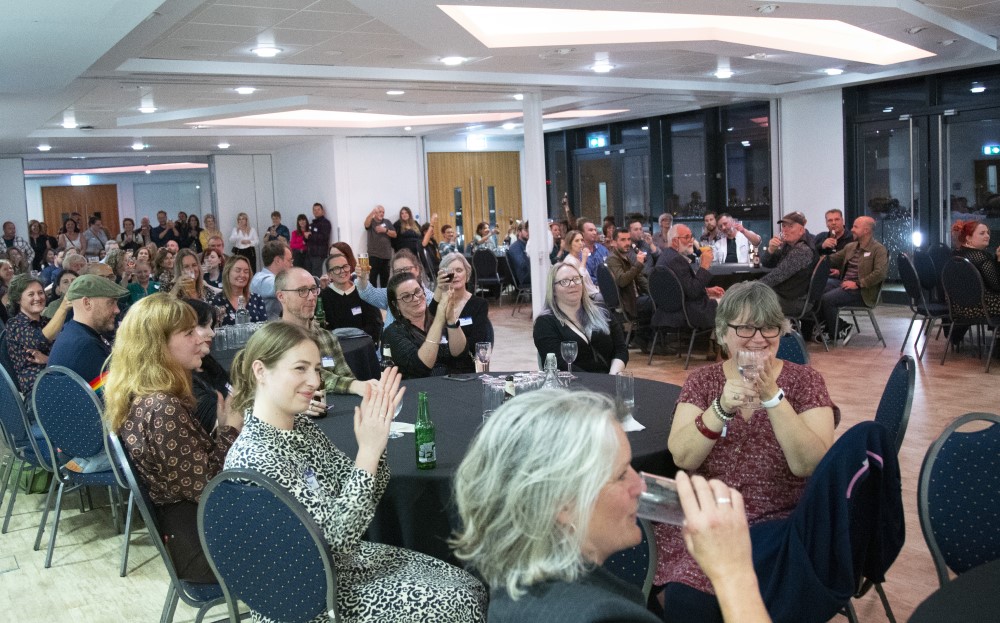 Filmed in Bristol (2022-23)
Major titles filmed with assistance from Bristol Film Office included: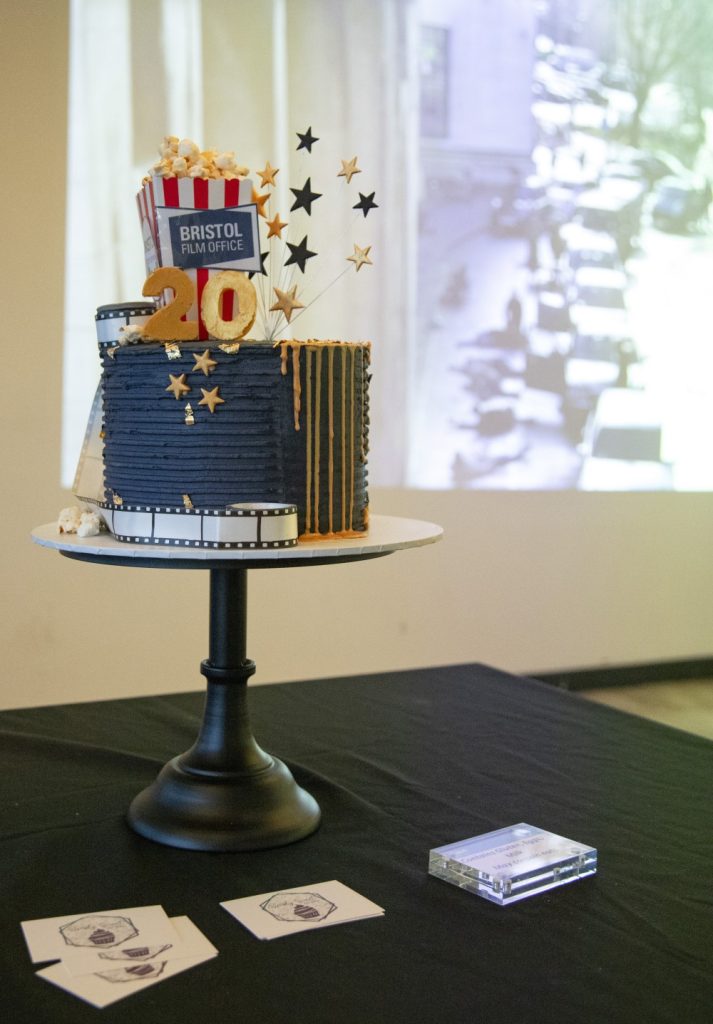 Upcoming Doctor Who 60th Anniversary special episodes (Bad Wolf/BBC Studios)starring David Tennant, Catherine Tate, Neil Patrick Harris and Ncuti Gatwa, due to premiere in November;
Upcoming series two of The Lazarus Project (Urban Myth Films/Sky Max) starring Paapa Essiedu, due to premiere in November;
Upcoming family drama Black Cake (Harpo Films/Kapital Entertainment/Hulu)based on Charmaine Wilkerson's best-selling novel, starring Mia Isaac and Adrienne Warren, streaming in the US from 1 November with a UK release to be announced soon;
Upcoming Arthurian drama The Winter King (Bad Wolf/Sony Pictures Television) based on Bernard Cornwell's Warlord Chronicles, streaming now in the US and due for UK release on ITVX later this year;
Upcoming drama Truelove (Clerkenwell Films/Channel 4) starring Lindsay Duncan and Clarke Peters;
Season four of Sex Education (Eleven/Netflix) starring Gillian Anderson and Asa Butterfield, which filmed at locations University of Bristol campus locations;
Season three of Bristol-set detective thriller Before We Die (Eagle Eye Drama/Channel 4) starring Lesley Sharp;
Acclaimed true crime drama The Sixth Commandment (Wild Mercury/True Vision/BBC One) starring Timothy Spall and Anne Reid;
Series three of apocalyptic drama War of the Worlds (Urban Myth Films/Disney+) starring Gabriel Byrne & Daisy Edgar Jones.
Titles filmed at The Bottle Yard and on location with Bristol Film Office assistance included:
Upcoming 80's Jilly Cooper drama Rivals (Happy Prince/Disney+) starring David Tennant, Aidan Turner, Alexander Hassall and Danny Dyer;
Upcoming season three of teen spy thriller Alex Rider starring Otto Farrant and Vicky McClure (Eleventh Hour/Sony Pictures Releasing/Amazon FreeVee);
Thriller The Killing Kind (Eleventh Hour/Paramount+) starring Colin Morgan and Emma Appleton;
Romcom The Flatshare (42/Paramount+) starring Jessica Brown Findlay and Anthony Welsh;
Comedy drama Rain Dogs (BBC/HBO Max) starring Daisy May Cooper, Jack Farthing and Ronkẹ Adékoluẹjo produced by Sid Wild, the new Bristol arm of Killing Eve production company Sid Gentle;
BAFTA-winning children's drama Dodger (BBC Studios/NBC Universal Studios) with cast including Billy Jenkins, Christopher Eccleston and Ellie May Sheridan.
Feature films made at The Bottle Yard Studios in 2022-23 included: upcoming gothic gangster thriller The Undertaker (Susceptor Films) directed by Michael Wright and starring Paul McGann and Tara Fitzgerald, which will have a special preview followed by cast/crew Q&A on 17 October at Watershed ahead of its November cinema release; upcoming dark web thriller Darkgame (Happy Hour Films) directed by Howard J. Ford and starring Ed Westwick; upcoming psychological thriller The Wasp (XYZ Films) directed by Guillem Morales and starring Oscar-nominee Naomie Harris alongside Natalie Dormer.
Children's TV shows made at the Studios included Andy's Global Adventures and series two of The Beaker Girls (CBBC), Dino Club (True to Nature/Sky Kids). Factual entertainment included ITV gameshow Tipping Point (RDF West/ITVX) hosted by Ben Shepherd and kid's series HOW? (Terrific TV/CITV) fronted by Vick Hope, Sam Homewood and Frankie Vu.