Before We Die returns to Channel 4 on Sunday (25th June) with a second series, starring Lesley Sharp as Bristol detective DI Hannah Laing facing more impossible choices in a murky world where loyalties are tested.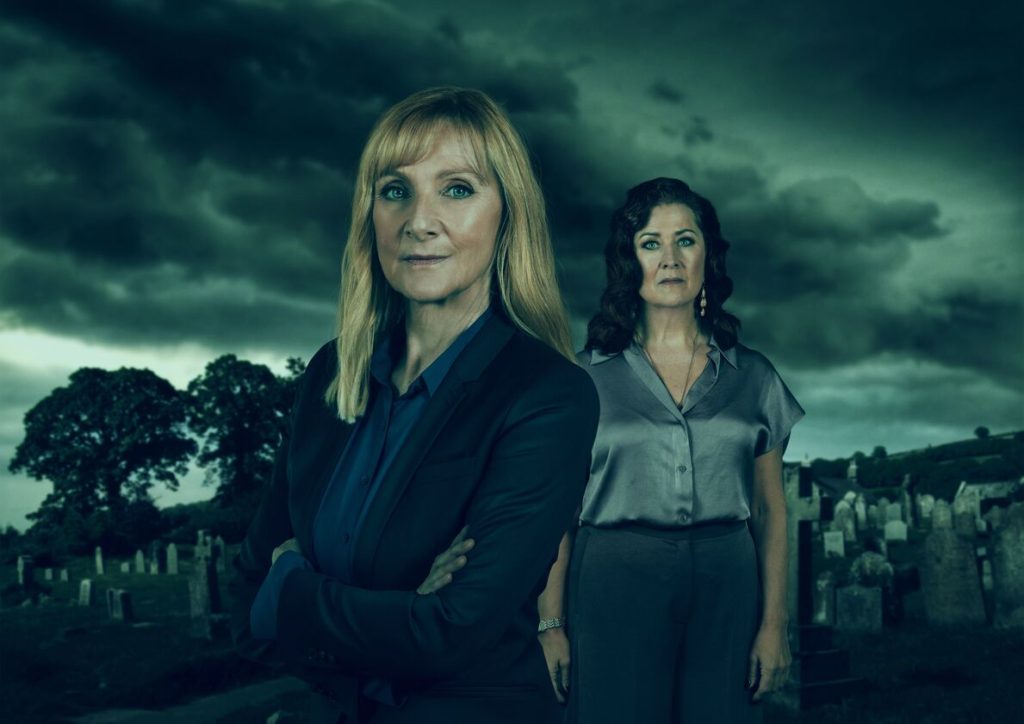 The five part series filmed in Bristol, Belgium and Spain last year. Bristol Film Office assisted with locations for numerous scenes, including:
police convoy scenes with seven vehicles driving across the Clifton Suspension Bridge
police offer arrest scenes in the Corn Street area
undercover surveillance scenes on Narrow Quay outside Arnolfini and on Pero's Bridge
Clifton locations including The Paragon, Royal York Crescent and the Sion Hill viewing point overlooking Clifton Suspension Bridge
drone filming of Hotwells and Clifton Wood from above the Cumberland Basin
scenes filmed at Arnos Vale Cemetery, pictured below – spot the magnificent Anglican Chapel in the background!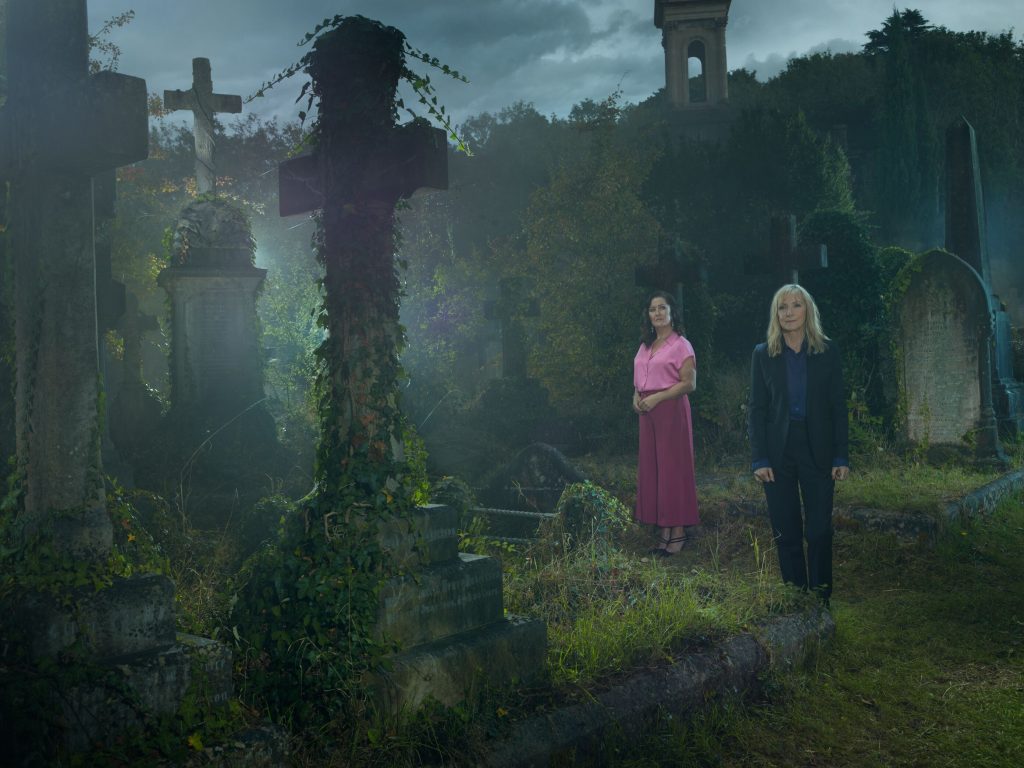 Series two picks up with two mothers on opposite sides of the law battling to protect their sons. At the end of series one – which ended on a cliffhanger – Detective Inspector Hannah Laing (Lesley Sharpe) and crime matriarch Dubravka Mimica (Kazia Pelka) had both lost their sons. Davor Mimica (Toni Gojanovic) is missing presumed dead. Hannah's son Christian (Patrick Gibson) has fallen in love with Bianca Mimica (Isabella Knopfler). To stay safe the star-crossed lovers have been forced to flee overseas and are on the run. Hannah is determined to finish the job her son started and expose and convict the Mimica gang. Dubravka has to complete a major drug deal and is determined to seek revenge by killing the traitor, Christian. Hannah and Billy (Vincent Regan) join forces once again to try to uncover the leak at Police HQ in Bristol.
We wanted to set it in a port city, as that is important to the drug trafficking storyline. We were looking for something a little less familiar and Bristol is one of those cities that actually has been used as a backdrop for filming a lot, but you wouldn't know it because a lot of series are filmed there but not set there.

Executive producer Jo McGrath
We just thought [Bristol] was such an interesting, quasi-European [city] with all this renaissance grandeur and the sea and the lovely posh Notting Hill-ish type village of Clifton.

Executive producer Walter Iuzzolino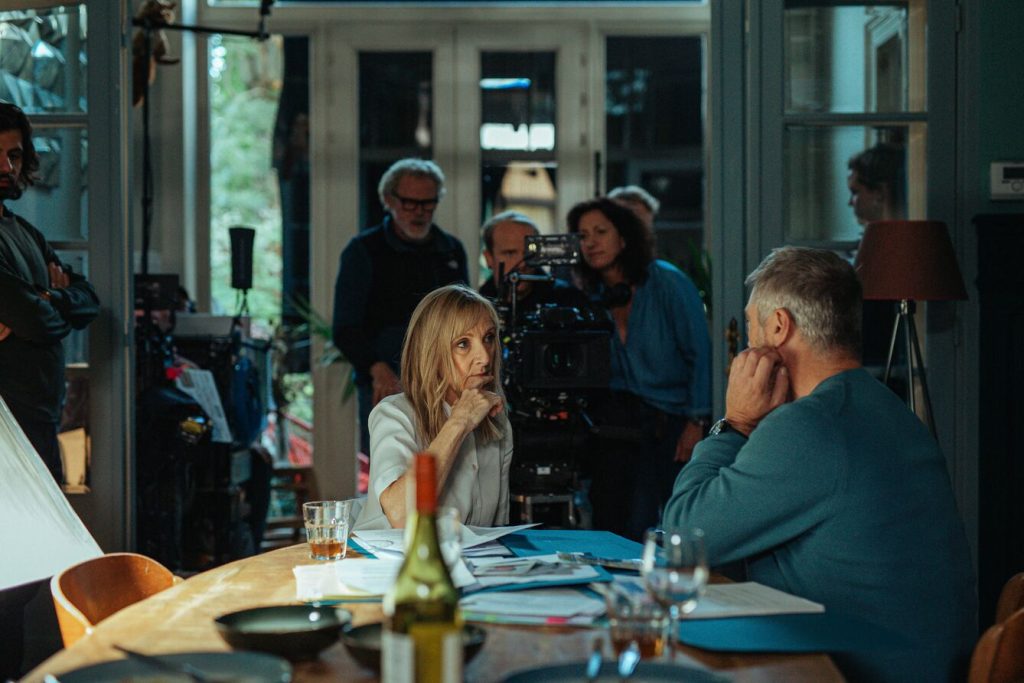 Before We Die series two behind the scenes (images: Channel 4)
All episodes of Before We Die (seasons one and two) are available now on All 4.