New Paramount+ original UK drama series The Killing Kind, based on the best-selling novel by Jane Casey, is available to stream today (Thursday 7th September 2023) after filming in Bristol with support from our team earlier this year.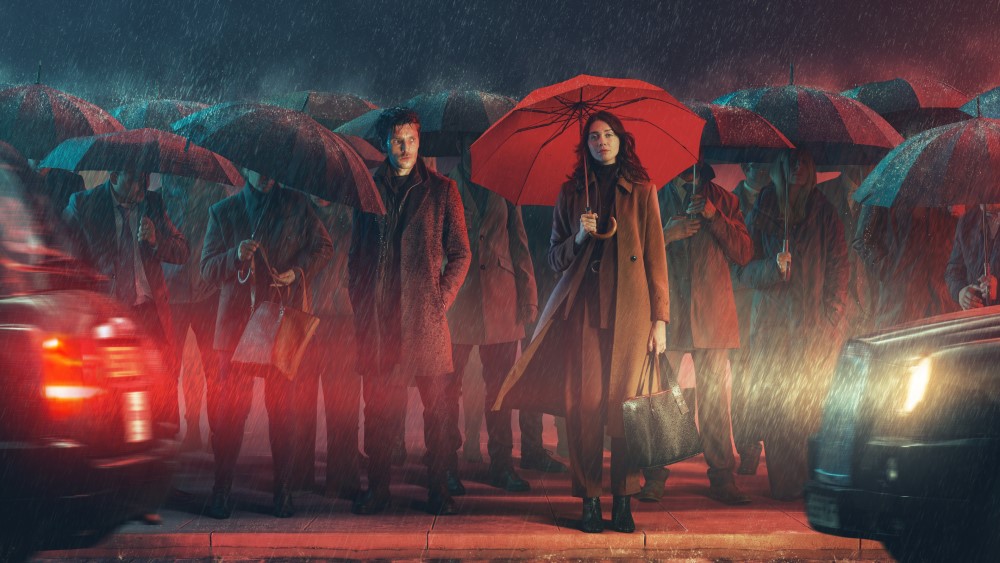 Starring Emma Appleton (Clique, The Witcher) and Colin Morgan (Merlin, Mammals, Humans), the six-part series is produced by Eleventh Hour Films. It was filmed on location across Bristol with assistance from our Film Office team between January and June 2023.
Shooting in Bristol never fails to surprise and excite. The diversity of locations, the support of the Bristol Film Office and the first-class crew based in the city made it an immediate choice for The Killing Kind.

Executive Producer Eve Gutierrez
Bristol's film-friendly infrastructure continues to attract high calibre production companies to make their high-end TV drama for international audiences right here in the city. Eleventh Hour has brought two major titles to Bristol in the past year; The Killing Kind and Alex Rider. The inward investment, employment and knock-on benefits this type of filming brings into Bristol's economy is vital to our creative sector and it's always rewarding to watch the end result on screen.

Laura Aviles, Senior Film Manager, Bristol City Council
Bristol Film Office assisted the production team with numerous locations that double for London, including College Green, St Andrews Park, Queen's Square, Denmark Street and Clifton College. Dramatic scenes featuring emergency services were filmed on Bishopston's Manor Road, whilst Avon Street was the location for a nighttime stunt scene featuring rain effects.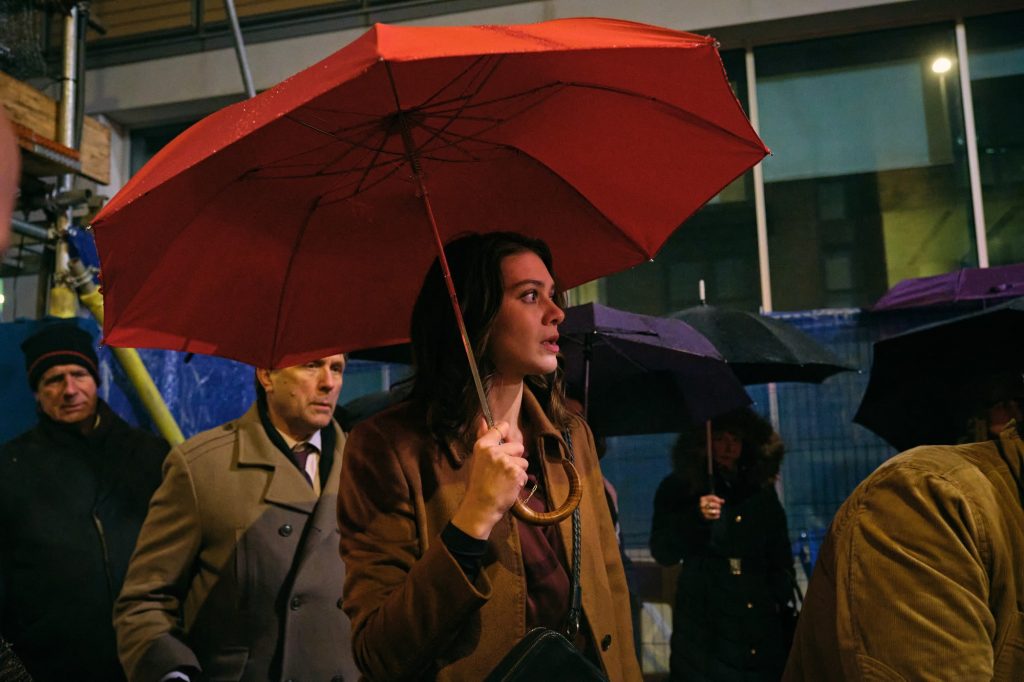 Scenes filmed on Avon Street (images courtesy Paramount+)
Frog Lane was the setting for a Boxing Gym and a building on St Thomas Street was dressed as a Police Station. Interiors for Court Chamber scenes were filmed at a private property on Bristol's Great George Street whilst The Guildhall in nearby Bath provided the setting for Crown Court scenes. Eagle-eyed viewers may also recognize Bristol spots such as the Lord Mayor's Reception Hall, Telephone Avenue off Baldwin Street, Highbury Vaults pub, bars in the Corn Street area, Old Sneyd Park, Glenavon Park and East Street. Police station scenes were filmed at The Bottle Yard Studies. Filming also took place in Clevedon, Brean Down, Portishead, and London where the drama is set.
As a top-flight barrister, Ingrid Lewis is used to dealing with tricky clients, but no one rivals John Webster – good-looking, successful and charismatic. Webster was accused of harassment and stalking by an ex-girlfriend and in court Ingrid defended him, winning the case. Following the trial, Ingrid got close to Webster – too close – and when she tried to exit the relationship, he turned on her and her world imploded.
In this thrilling adaptation, The Killing Kind picks up just as Ingrid is rebuilding her life before a tragic incident occurs and Webster reappears with a sensational claim, threatening to unravel her life once again.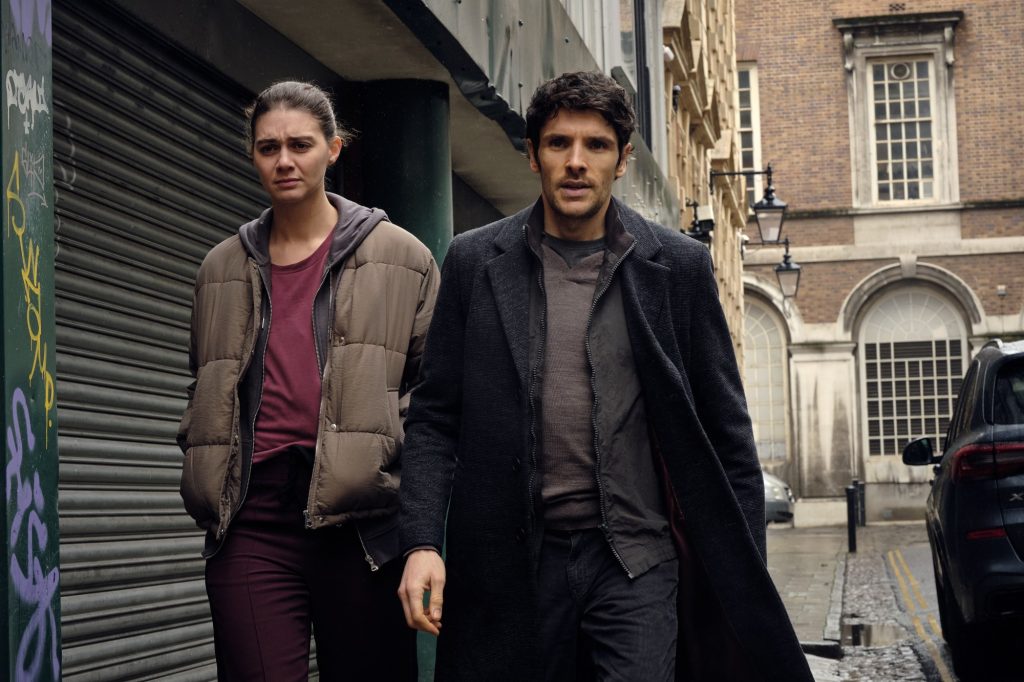 Scenes filmed in Bristol (Telephone Avenue, Clifton College) – images courtesy Paramount+
Leading the cast is Emma Appleton as Ingrid Lewis, a successful barrister whose world is thrown into a spin at the start of the series, and with paranoia sinking in, she doesn't know who is a friend and who is a foe. Colin Morgan is John Webster, Ingrid's former accused and potentially dangerous client, who shows up again just as things start to take a dramatic turn.
Joining Emma and Colin in the cast is Elliot Barnes-Worrell (Jericho, Doctor Who, Van Der Valk) as Ingrid's ex-fiance Mark Orpen; Rob Jarvis (Emmerdale, Collateral, Silent Witness) as chief clerk at the legal chambers where she works, Tom Martins; Kerr Logan (Strike, North Sea Connection, Showtrail) as firm but caring policeman DS Luke Nash; Sara Powell (Unforgotten, Damned, Last Christmas) as Ingrid's mentor and close friend, Belinda Grey and Nicholas Rowe (A Spy Among Friends, Rosaline) taking the role as Belinda's husband and head of Chambers, Angus Grey.
The series is produced by Sony Pictures Television-backed Eleventh Hour Films (Alex Rider, Magpie Murders, Safe House) for Paramount+. Executive Producers for the series are Paula Cuddy, Eve Gutierrez and Jill Green alongside author Jane Casey, lead director and writer Zara Hayes and writer Jonathan A.H Stewart. Sony Pictures Television will distribute internationally.
All six episodes of The Killing Kind are now available to watch on Paramount+.