Casting has been announced for Boarders, the upcoming BBC Three and iPlayer comedy drama series that is currently filming in Bristol, assisted by our Film Office team.
Boarders is created by the award-winning writer Daniel Lawrence Taylor (Timewasters) and made by Studio Lambert (The Nest, Three Girls) in association with All3Media International for the BBC.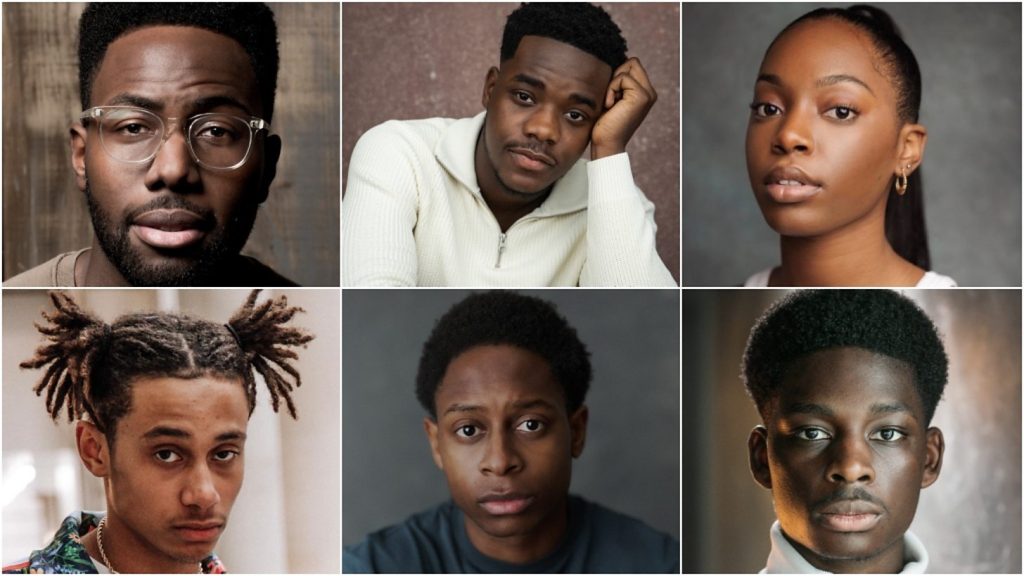 The six-part series follows the lives of five talented under privileged black students from inner-city London who win scholarships to St Gilbert's, an elite boarding school. Stepping out of the urban metropolis, our leads will experience the highs and lows of boarding school, learning about themselves, their identity and what life on the other side looks like – which they discover is nothing like life in zone three.
Led by a cast of young rising talent, Boarders will star Josh Tedeku (Supacell, A Town Called Malice), Jodie Campbell (Bulletproof, No Return), Myles Kamwendo (The School for Good and Evil) alongside Sekou Diaby and Aruna Jalloh, both making their screen debuts.
Boarders creator and writer Daniel Lawrence Taylor will also appear on screen to play Gus, a mentor figure to St Gilbert's five newest students. Derek Riddell (Happy Valley, Gentleman Jack) will play headmaster Bernard, and Niky Wardley (Queen of Oz, The Catherine Tate Show) will play Carol Watlington-Geese, Chair of the Board.
They will be joined in the series by Harry Gilby (Tolkien), Tallulah Greive (Our Ladies, Cinderella), Rosie Graham (The School for Good and Evil, Sanditon), Georgina Sadler (The A List) and Assa Kanoute, making her screen debut.
It's really exciting to see Boarders finally come to life. I've been gifted with the most incredible cast and creative team who are injecting so much joy and energy into the show. I hope the audience loves it as much as we're loving making it.

Daniel Lawrence Taylor (Creator, lead writer, actor and executive producer)
Daniel is a superb writer and actor. He has the courage and insight to tackle a tough premise through the lens of comedy. Blessed with a hugely talented cast, Boarders is a bold and original comedy drama, both heartfelt and hilarious. The series hits the sweet spot between laughter and tears that the audience will love.

Susan Hogg, Studio Lambert
We're so pleased to welcome such a talented cast of rising and established UK talent to Daniel Lawrence Taylor's Boarders. The series takes us on a journey through the eyes of five young adults in a way that's refreshing, informative, and hilariously funny – we can't wait for BBC Three viewers to join in on the fun.

Fiona Campbell, Controller of BBC Three
Boarders (6×45)' was created by Daniel Lawrence Taylor, who serves as lead writer and was joined in the writing room by Emma Dennis-Edwards, Yemi Oyefuwa and Ryan Calais Cameron. The series is directed by Ethosheia Hylton and Sarmad Masud, with Ali MacPhail serving as producer and Carleen Beadle-Larcombe as line producer. Executive producers are Daniel Lawrence Taylor, Susan Hogg and Maddie Sinclair for Studio Lambert, and Nawfal Faizullah and Ayela Butt for the BBC.
Boarders is due to air on BBC Three and iPlayer next year.