The Bottle Yard Studios is the largest dedicated film and TV studio facility in the West of England, complete with eight stages, giant green screen, workshops, production offices and a range of other production areas. A creative hub of around 25 on-site businesses deliver a host of specialist services including creative, digital, technical and audio/visual expertise, grips, transport, structural, fire and safety assistance.
Conveniently located on the edge of the city, the Studios offer easy access to the M4 corridor and excellent domestic and international links.
2 hrs from London
15 mins from Bristol International airport
20 mins from Bristol city centre and Bristol Temple Meads railway station
Stages (available at competitive rates):
Tank House 1: 12,400 sq ft, height: 27 ft
Tank House 2: 17,087 sq ft, height: 27 ft
Tank House 3: 7,110 sq ft, height: 65 ft
Tank House 4: 12,660 sq ft, height: 24 ft
M2 Studio: 18,352 sq ft, height: 27 ft
M3 Green Screen: 9,405 sq ft, height: 27 ft
M6 Studio: 9,450 sq ft, height: 27 ft
Export Warehouse: 15,945 sq ft, height: 27 ft
Productions made at The Bottle Yard Studios include: Showtrial (BBC One), The Outlaws (BBC One/Amazon Studios), The Pursuit of Love (BBC One/Amazon Prime), The Spanish Princess (STARZ), The Trial of Christine Keeler (BBC One), The Pale Horse (BBC One), The Salisbury Poisonings (Tipping Point (ITV), The 'Andy's Adventures' series (CBeebies), McDonald & Dodds (ITV), Sanditon (ITV), Fortitude (Sky Atlantic), The Crystal Maze (Channel 4 and Nickelodeon), Poldark (BBC One), Eric, Ernie & Me (BBC Four), Ill Behaviour (BBC Two), The Festival (Entertainment Film), Hellboy (Lionsgate), Three Girls (BBC One), The White Princess (STARZ), Broadchurch (ITV), Trollied (Sky1), Crazyhead (E4/Netflix), Sherlock: The Abominable Bride (BBC One), The Living and the Dead (BBC One), Galavant (Disney/ABC Studios), Wolf Hall (BBC Two), The Lost Honour of Christopher Jefferies (ITV).
A Bristol City Council initiative, the Studios are run by a team with professional backgrounds in the industry, who work in close partnership with Bristol Film Office. A two-year Film and Television Extended Level 3 Diploma course for 16-19 year olds, is delivered by boomsatsuma at the Studios in an on-site classroom. This is free for 16-18 year olds (studio fees of £150 apply, bursaries are also available).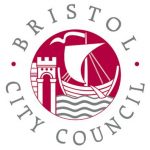 A Bristol City Council Initiative